Nepal is the ideal destination of travelers for adventurers, exploring historical places, temples and culture vultures. When you are in Nepal and exploring the natural beauty of Nepal, you should have to visit The Pashupatinath Temple/Paśupatinātha Mandira Nepal which is a famous and sacred Hindu Temple in Nepal.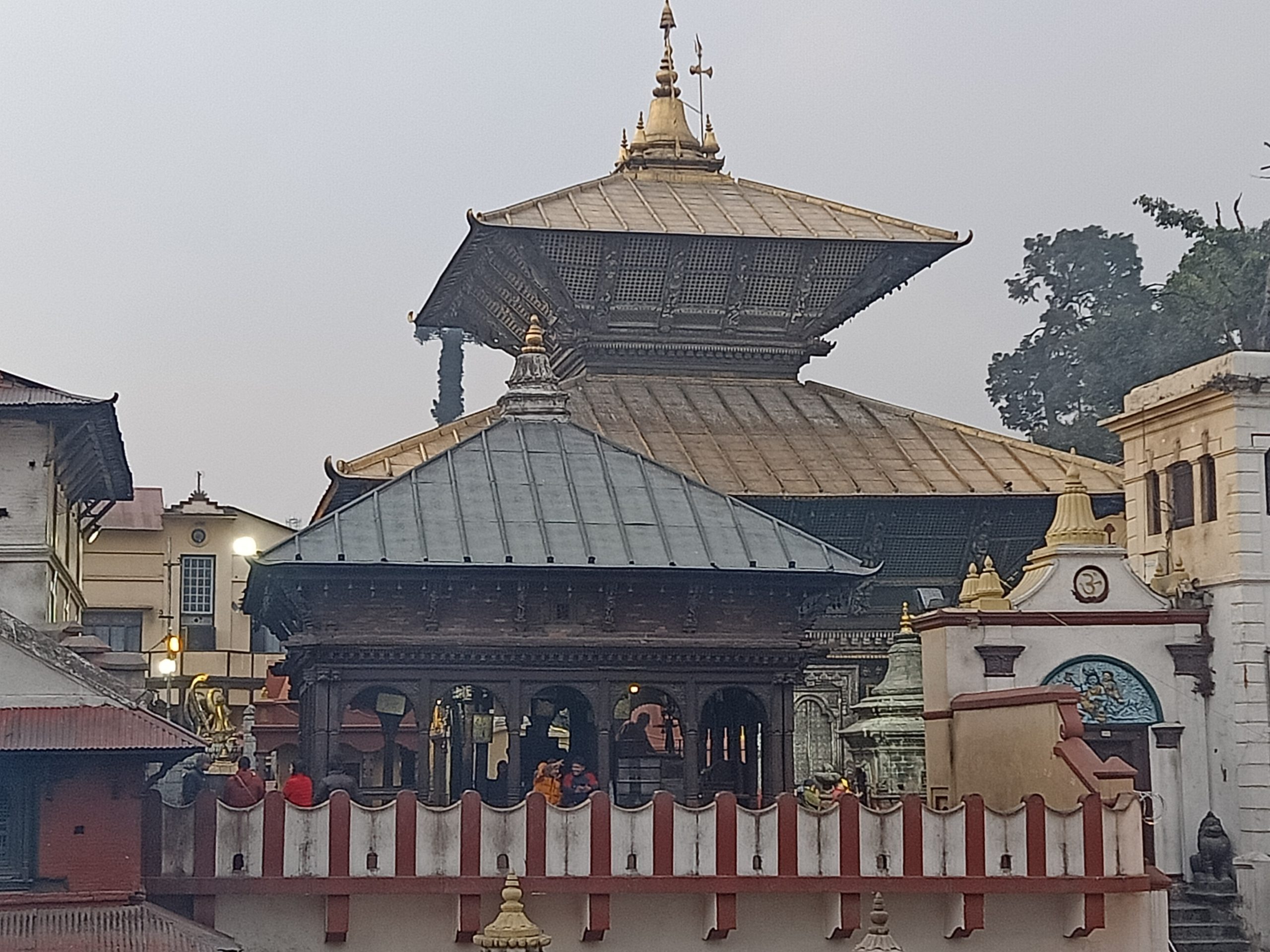 The Pashupatinath Temple (Paśupatinātha Mandira)
The Holy Hindu Temple "Pashupatinath" (Paśupatinātha Mandira) is spreading on 0.64 hectares of land including 518 temples and monuments and located on the bank of Bagmati River in the eastern part of Kathmandu Valley. This temple is one of the 275 Tamil Holy Abodes of Shiva in the continent and one of the four most important religious sites in Asia for devotees of Shiva. It is an oldest temple, and no one knows when it was built, but it exists dates back to 400 B.C.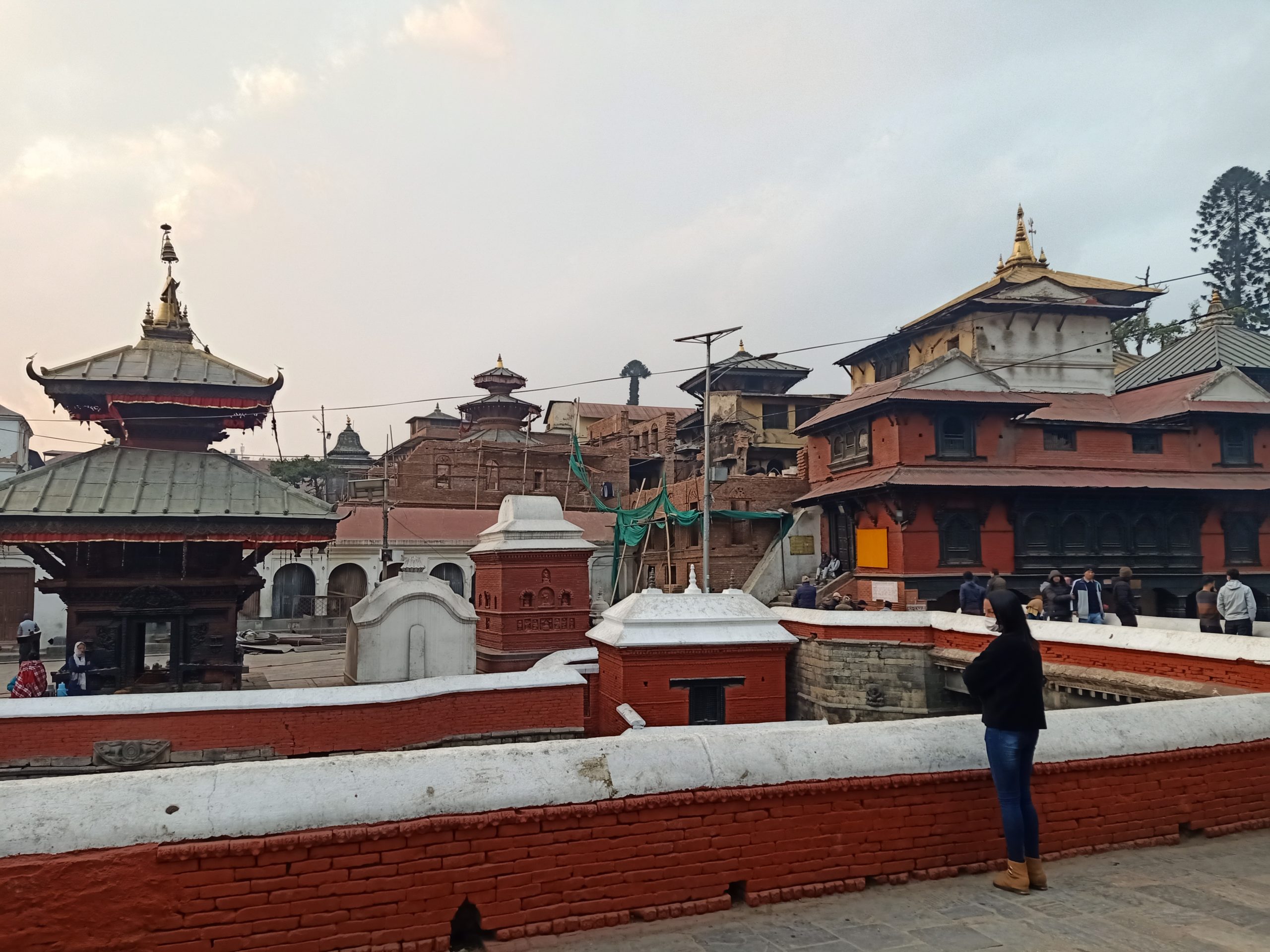 Entry and Darshan
We reached at evening and purchased "Arti Thali" and reached at the entry point the western entrance of main temple courtyard. So many peoples were there for Darshan, we entered and joined the que and slowly-slowly reached at Darshan Point.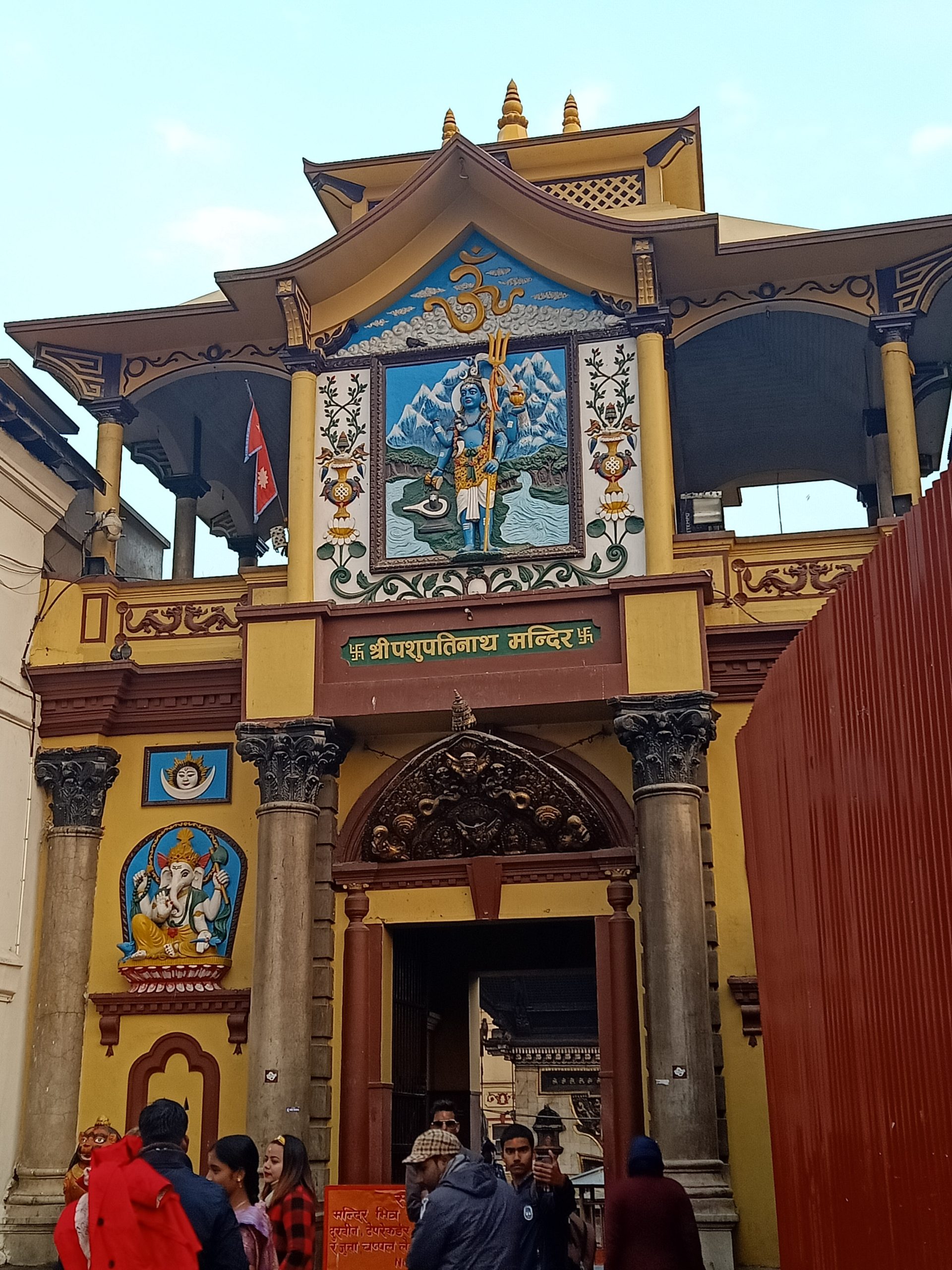 After Darshan of Shiva we return and moved towards other side of river for darshan of Bagmati Ganga Arti.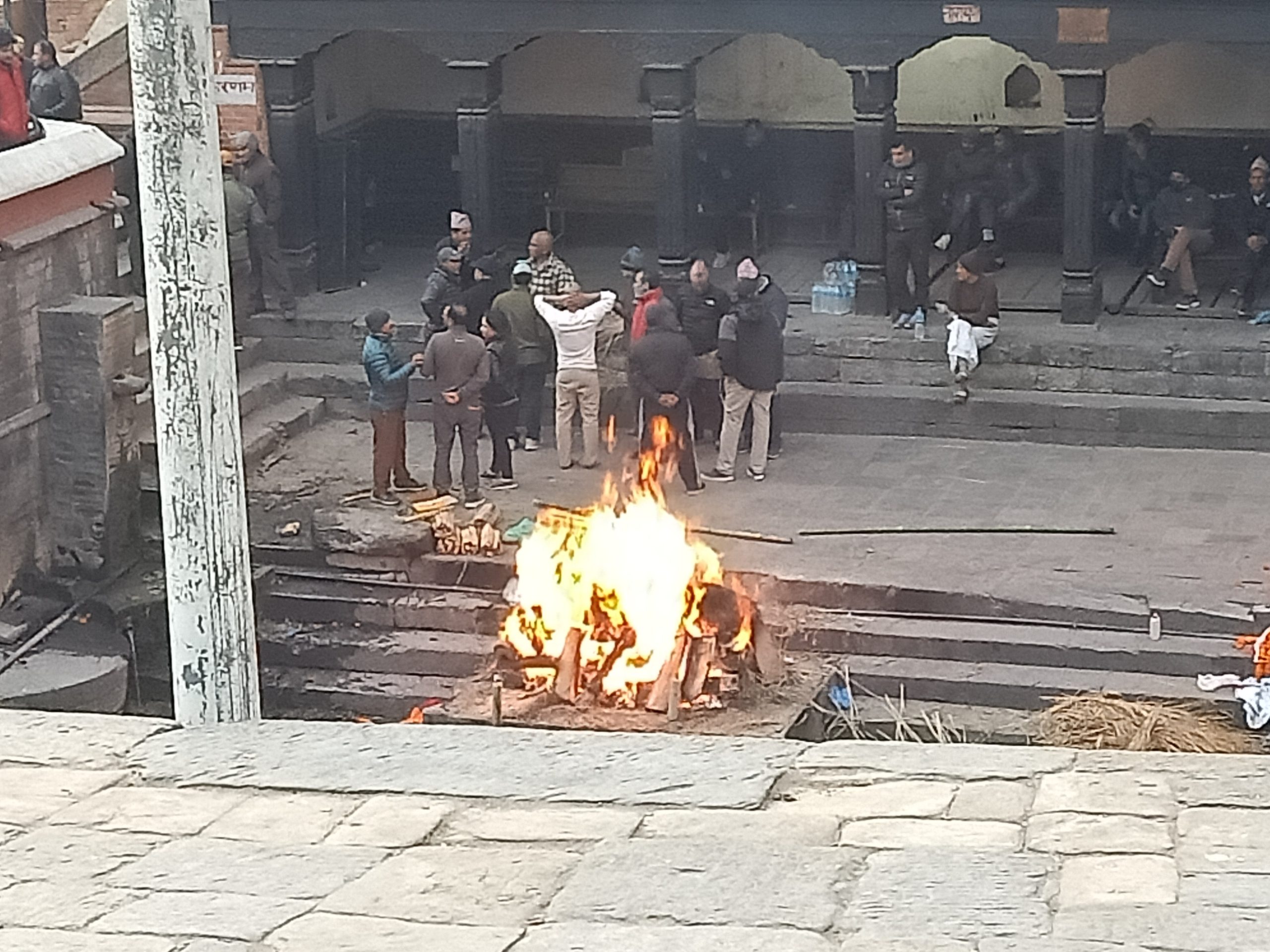 Bagmati Ganga Arti
Ganga Aarti along with Shiva's Tandava Bhajan which is written by Ravana is very popular and larger crowds come to listen the Arti and watch the performance of three worshipers (Pojaries) on daily and special occasions.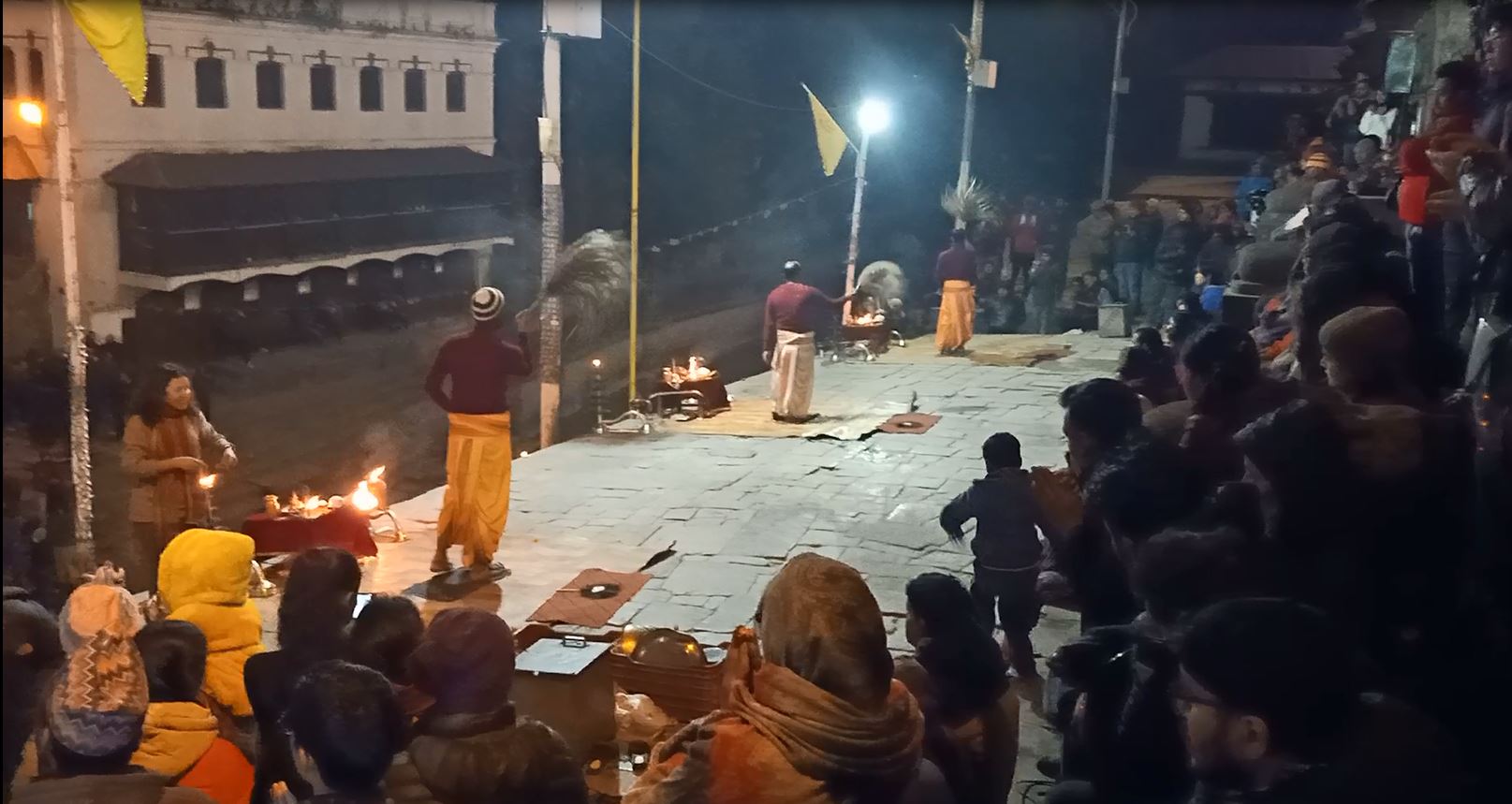 We reached at 5:40 after visiting different points inside the temple and enjoyed the preparation of Ganga Aarti. At 6:00 PM three pojaries came and started performance on pre recorded Ganga Arti and Shiva's Tandava Bhaja.
I observed that, peoples from different countries and regions were there for attending the Aarti. A lady was siting besides me, she asked "where are you from?" I told I am form Pakistan. Again, she asked Why you came here and where are your shoes? I replied, Didi, I came here to support the Second World March for Peace and Nonviolence. When, I know the popularity of "Bagmati Ganga Arti". I came here to visit the Paśupatinātha Mandira and attend the Bagmati Ganga Arti.
I would like to suggest, never miss the evening visit of Paśupatinātha Mandira and attend the Bagmati Ganga Arti, whenever you are visiting Nepal.
More Information About Nepal:
Peace Force and Joy!